Chris & his friend Pete, the Cellist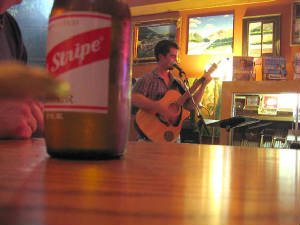 Chris serenading a bottle of Red Stripe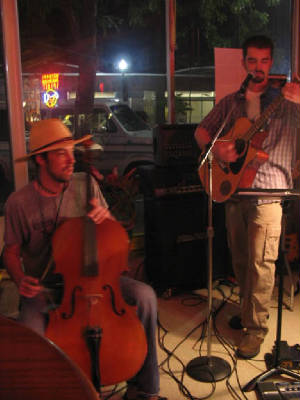 Chris and Pete yet again, with webmaster's van visible through the window!
Pete in a different hat!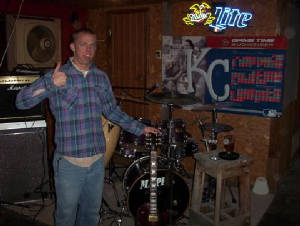 Tim, From Element Rising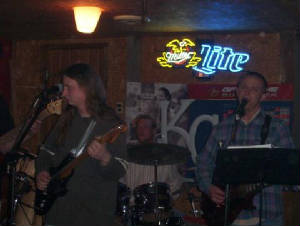 Vinny, Joel & Tim, aka Element Rising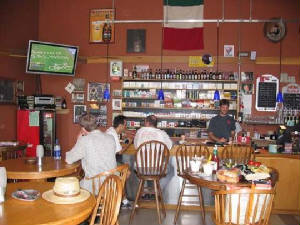 (L-R) Frank, Louie and Phil, with Joe behind the bar.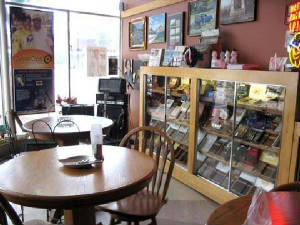 The front of the store. The grill and charcoal are from a Saturday afternoon cookout.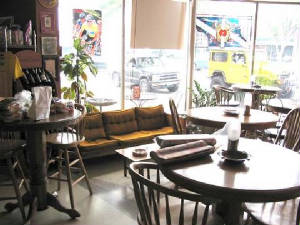 A good place to relax with the drink of your choice.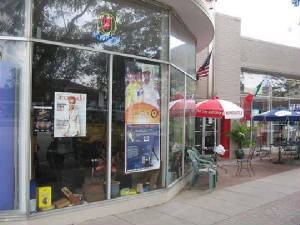 A shot from the east side, showing the outdoor seating.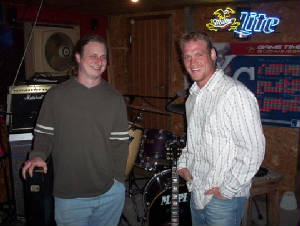 Vinny & Joel of Element Rising